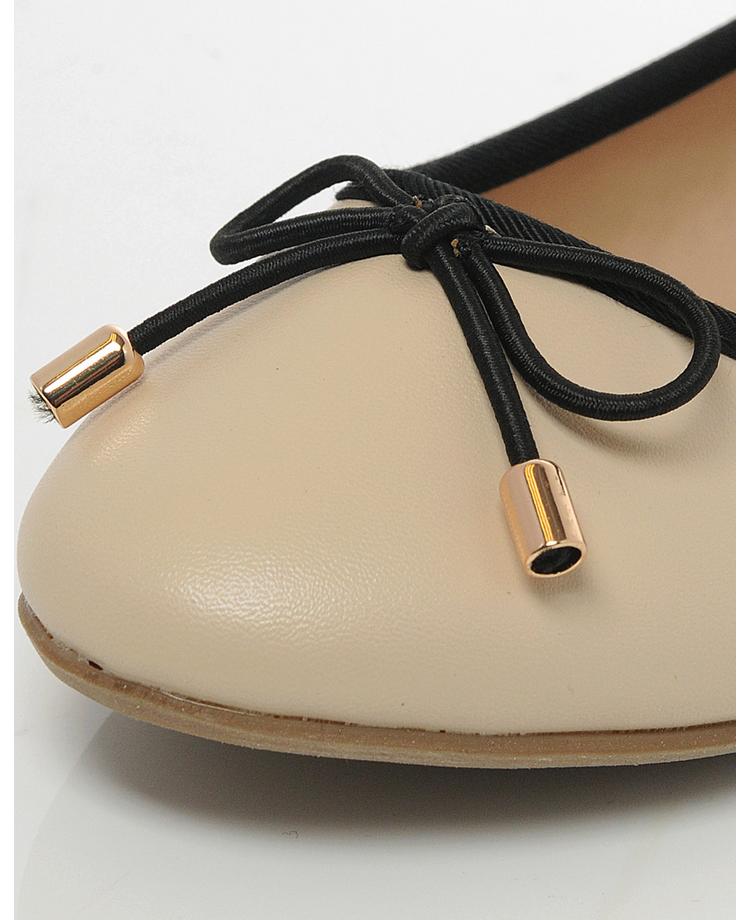 My favorite shoes for this time of the year are definitely Ballet Pumps. I think this is just because they keep your feet looking stylish as well as comfortable but at the same time let in the sun light and keep them warm but still some breeze at the same time.
I love these Miss KG Nelly Ballet Pumps from BANK though. They are natural and not in your face. They wouldn't be the focal point of an outfit however they would bring the outfit together.
I would wear them with black leggings and a pink/nude coloured flower top with a thick black necklace and curled hair with an over sized black bag. This outfit I'd say would be best for shopping or going out for a meal at a casual formal venue.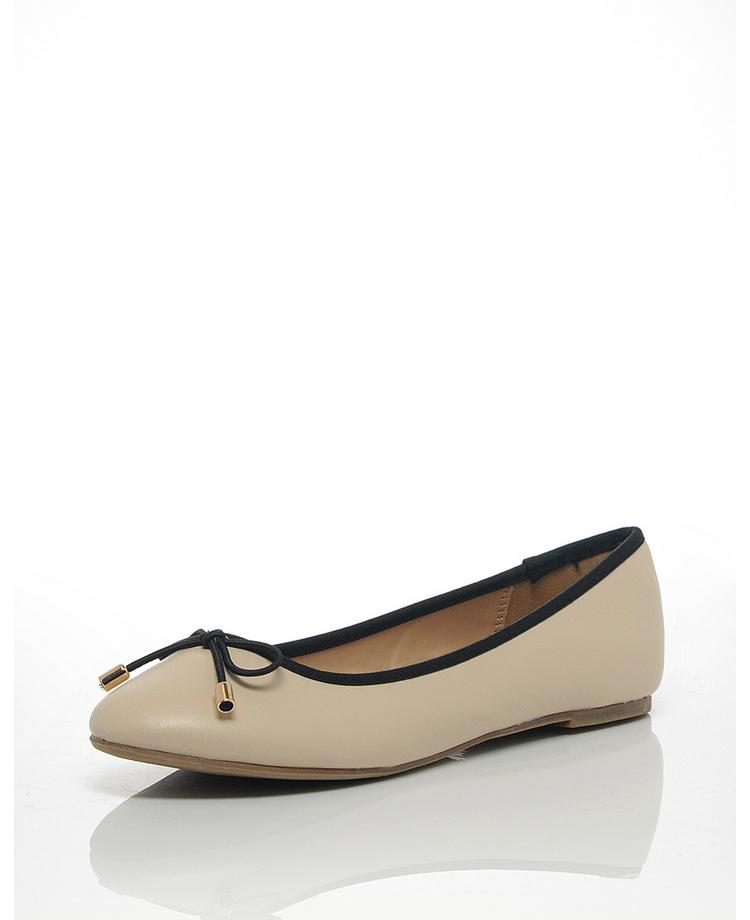 These shoes also come in black but I think the nude colour is alot neater and brings summer to your outfit. The nude colour just looks alot more attractive. The bow is really girly, which the golden ends on the bow it just creates a whole new look. The black trim makes the outline of the shoes stand out which creates a much more expensive look. The sole of the shoes doesn't look to thick nor too thin so I think they would last for quick a while depending on whether you are heavy or light footed and how often they would be worn. But that's the same with every shoe.
These shoes would be great for many occasions such as;
Shopping
Going Out
Visiting The Family
A Party
Daily Errands
They can be dresses up or dressed down. The tiny heel on the back makes the shoe a little big higher. This means you don't look to over dressed with these but not too under dressed. Many of us get worried about dressing wrongly especially when it's to do with work. But with these I really do think you can't go wrong. Obviously everyone has their own opinion but if you are into things to just add to your outfits these shoes are perfect for you.