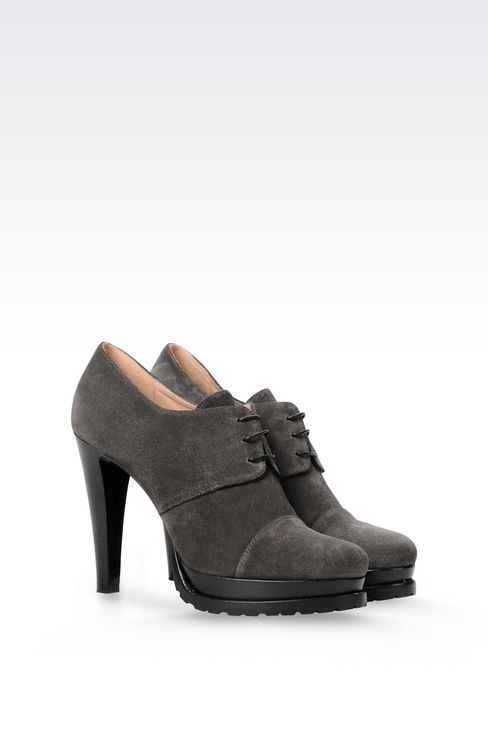 This Monday let's go to up market and stop at Armani. This is one of my favorite shops. Here is my top pair of shoes from the Giorgio Armani Collection.
These are steel grey shoe boots with lug souls but with style bursting from the leather and suede. The rounded toe line gives a neat finish to the shoe. The heel isn't too high nor too low so just perfect for your average day dressed up look.
Maybe you'd prefer to wear them for occasions in which dresses or skinny jeans or a skater skit with a long coat would look gorgeous.
For me these shoes are perfectly stunning and I really cannot think of any faults. They are great for your foot's posture but still giving you an added height with the 4.7 inch heel.
The laces aren't too in your face and the slight pattern of the material on the shoe just gives the extra wow factor. These posh beauties could be yours in a flash.
I feel proud to be completing my #MM on Armani shoes as it's a very high fashion shop with so many beautiful things in but these shoes seemed to pop and make a statement.
If you re grudge paying a little bit more on shoes then maybe it's the time to think about getting that one pair of shoes that you keep in the box wrapped up tight when not in use and make you feel a rush of joy every time you look at them. The time has come for you to give up on buying cheap clothes that last a season and buy not loads just one pair of shoes that make you feel expensive and rich. They are your pride and joy and they are yours.